Temperatures warming up this week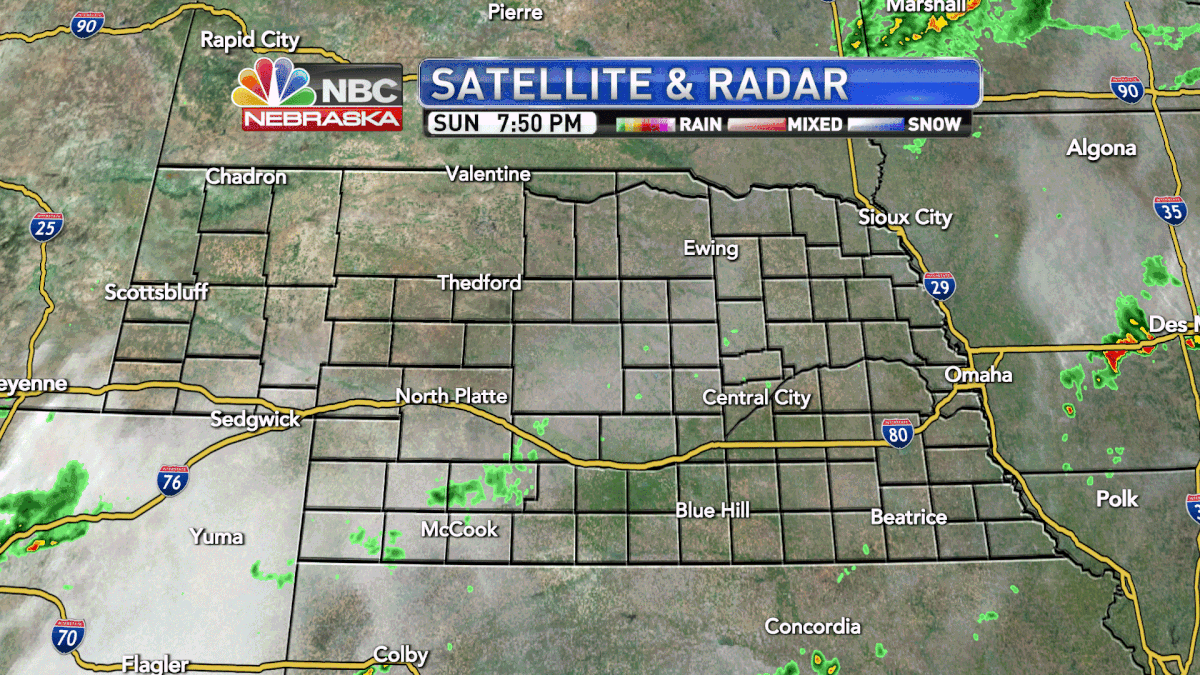 Published: Apr. 6, 2022 at 7:39 PM CDT
|
Updated: Aug. 7, 2022 at 10:41 PM CDT
NORTH PLATTE, Neb. (KNOP) - We can expect temperatures in the mid 70s on Sunday, climbing to the high 80s on Monday before getting back into the 90s for the rest of the week. We can expect another warming trend throughout the rest of the next week. Chances of rain are sprinkled throughout the remainder of the weekend. The rain could be in the form of regional thunderstorms, but this is unlikely. They should not last into Monday.
The rest of the week should be sunny with little to no chance of rain and little cloud cover. Lows will still hover in the mid 60s except for 70 on Saturday morning. There is a small chance for rain next weekend with gathering clouds, but we are too far out to get accurate data on this.
Scottsbluff will see temperatures start to warm back up on Monday, crossing over into the Warm region (greater than or equal to 96) on Tuesday, and staying there until next Sunday. There will be little cloud cover throughout the week, with rain and storm chances returning on Friday into next weekend.
As for the entire region, we can expect warming throughout the month of August. As we look at conditions, with the month starting off with the large high pressure system bringing in heat, we're going to see those hot temperatures stick around for most of the month, and we can expect a hotter than normal August, especially in North Platte. Scottsbluff and the panhandle won't quite be as much above average as North Platte, however, conditions there will be above average as well. The only region in the United States where temperatures will be seasonable or close to seasonable will be in the south west with parts of Arizona and Nevada in the normal range for this time of year.
Copyright 2022 KNOP. All rights reserved