UPDATE: Officials identify two Gretna teens killed in I-29 crash near Percival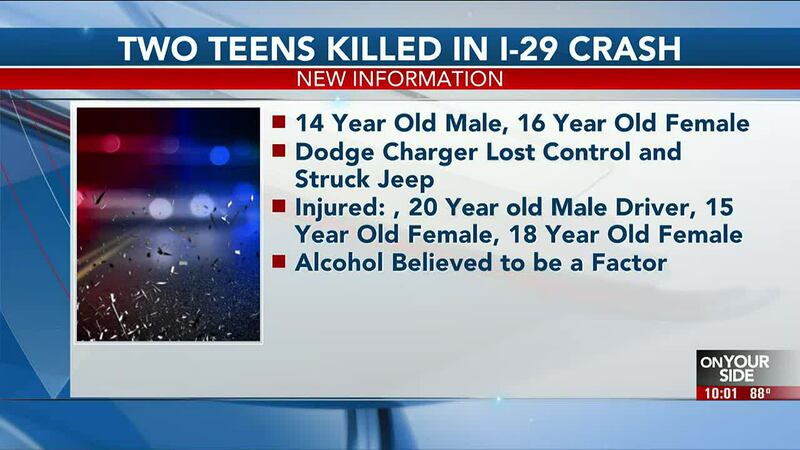 Published: Jun. 19, 2022 at 11:11 AM CDT
PERCIVAL, Iowa (WOWT) - A crash on I-29 near Percival, Iowa left two teenagers dead.
Iowa State Patrol says just after 7:30 p.m. Saturday a Dodge Charger lost control and struck a Jeep, sending both cars rolling into a ditch.
Everyone inside the Jeep was ejected or partly ejected, including two Gretna teenagers who died at the scene.
Iowa State Patrol identified the two teens killed as 14-year-old Joseph Tupper and 16-year-old Alice Tupper.
Three other occupants in the Jeep were sent to the hospital with injuries, including two teenagers and a 20-year-old from Omaha.
According to authorities, the two teens killed and the third that was injured were not wearing seatbelts.
Police believe alcohol was a factor in the crash and an investigation is ongoing.
Copyright 2022 WOWT. All rights reserved.