Large amount of smoke produced from downtown Omaha fire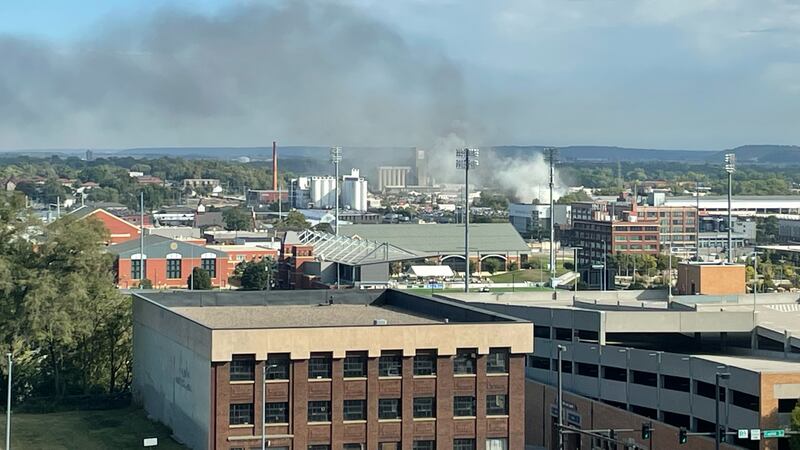 Published: Oct. 2, 2022 at 10:55 AM CDT
OMAHA, Neb. (WOWT) - Smoke from a fire in downtown Omaha was visible Sunday morning across the area.
According to the Omaha Fire Department, crews responded Sunday morning at 8:55 a.m. to a fire downtown near 13th and Grace Street.
The dispatch was in response to a still alarm of a possible trash fire in an industrial area. When crews arrived they saw that multiple areas south of a business' building were on fire.
Omaha Fire says a large amount of black smoke was coming from the business occupancy and the piles of refuse.
Several engine and truck companies were dispatched to assist.
Areas of the roof of the business' building also collapsed from thermal damage. The business structure suffered roughly $253,900 in damages.
The cause of the fire is under investigation. Anyone with information on the fire is asked to call the arson hotline at 402-444-3473, or Omaha Crime Stoppers.
This is a developing story. Stay with 6 News for updates.
Copyright 2022 WOWT. All rights reserved.