1 dead, 2 dozen injured, when bus carrying students crashes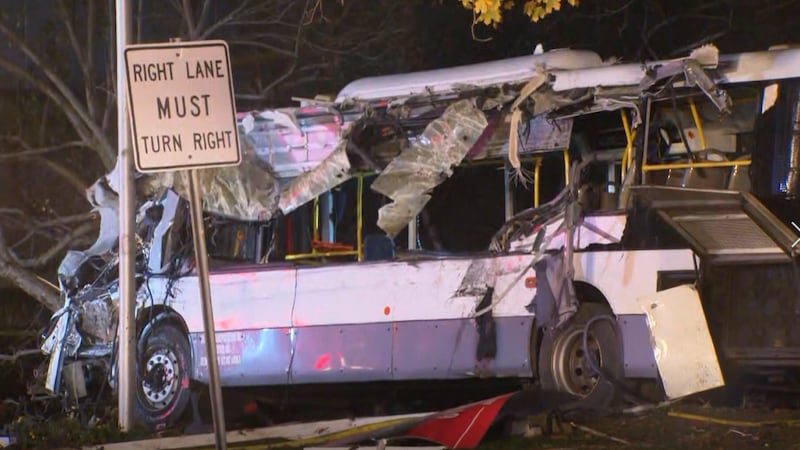 Published: Nov. 20, 2022 at 6:49 AM CST
|
Updated: Nov. 20, 2022 at 2:48 PM CST
WALTHAM, Mass. (AP) — Authorities say a college student died while more than two dozen other passengers and the driver were injured when a bus returning from a hockey game struck a tree in suburban Boston.
Police say the preliminary investigation suggests the bus was returning to Brandeis University from a hockey game at Northeastern University at about 10:30 p.m. Saturday when it crashed in Waltham not far from campus.
One student died at the scene. She was identified as 25-year-old Vanessa Mark.
The remaining 26 passengers and the bus driver were taken to area hospitals, but most had been released by Sunday afternoon.
Copyright 2022 Associated Press. All rights reserved.