I-80 now open between Grand Island & Wyoming border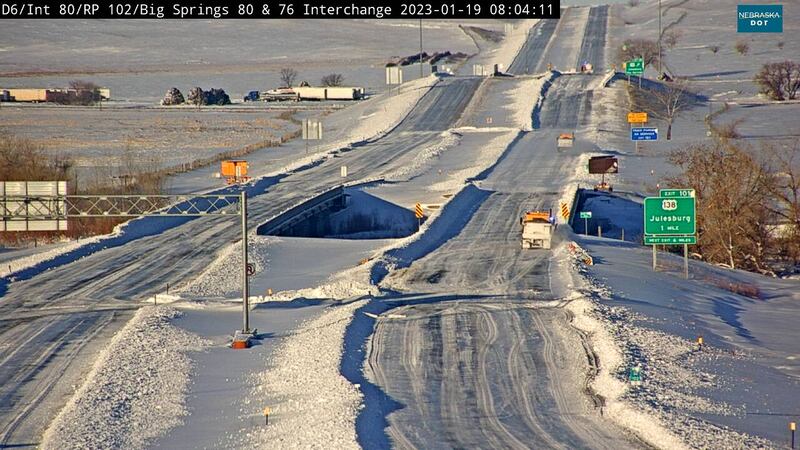 Published: Jan. 19, 2023 at 9:57 AM CST
|
Updated: Jan. 20, 2023 at 9:42 AM CST
LINCOLN, Neb. (KOLN) - The Nebraska Department of Transportation has reopened I-80 between Grand Island and the Wyoming border.
It had been closed since Wednesday afternoon following significant snowfall in multiple locations.
The Nebraska State Patrol said the continued closure was because of impassable conditions in those areas.
NDOT is still urging drivers to use caution when traveling on the now-open portions of the road.
According to NSP, troopers responded to 30 crashes and 305 motorist assists between Wednesday and Thursday morning.
You can check the road conditions in your area by checking the Nebraska 511 map.
Copyright 2023 KOLN. All rights reserved.