Mayors from across the country descend on Washington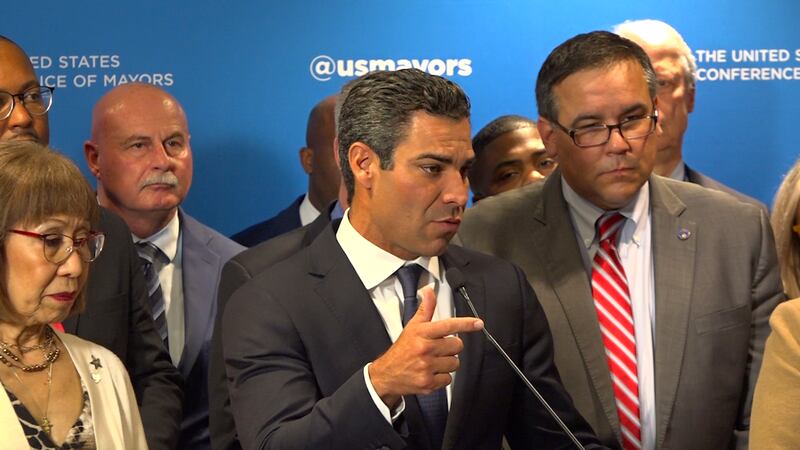 Published: Jan. 19, 2023 at 11:01 AM CST
WASHINGTON (Gray DC) - Immigration, affordable housing, and critical infrastructure.
Those are just a few of the hot-topics our nations mayors are tackling this week in Washington.
Miami Mayor Francis Suarez says this conference is an opportunity to show that gridlock is a Washington problem, and that leaders from cities big and small can come together to solve some of the biggest issues facing America.
"America's mayors are here to show that politics doesn't need to be poisonous. We can still partner together to make America more prosperous," said Suarez.
Suarez is at the helm of the mayor's conference this week - with the intent of sending a clear, collaborative message to lawmakers.
"We need all levels of government doing their part," said Suarez. "That strong local federal partnership is essential if we are to break some of these partisan stalemates. We know that Washington is divided right now doing things. Big things will be hard, but we cannot allow low expectations to get in the way of answers for the American people."
The conference features sessions on tackling homelessness, immigration reform, and how to spend federal dollars. $1.6 billion of those federal dollars is going to Cincinnati - where Mayor Aftab Pureval says there's much work to be done.
"I'm very grateful for the money that we've received so far, but we're going to continue to fight for our fair share.," said Pureval.
The conference will culminate Friday, when mayors will be invited to the White House to talk with top officials from the Biden Administration, and advocate for their community needs directly.
Copyright 2023 Gray DC. All rights reserved.