Pizza Hut may have set a new world record for the largest pizza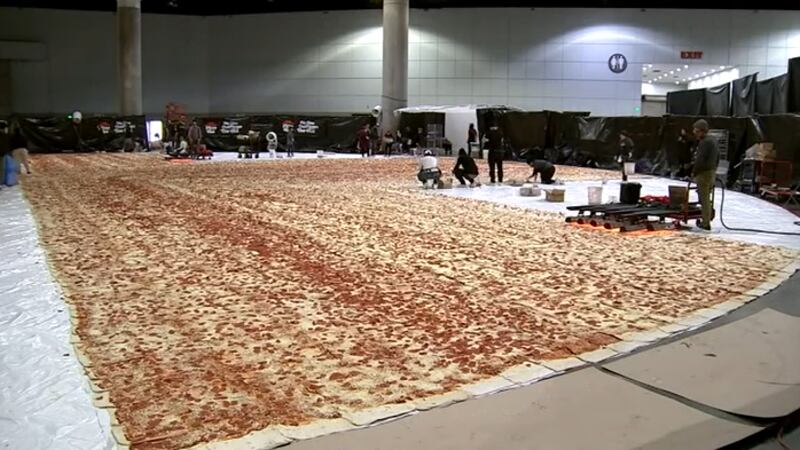 Published: Jan. 20, 2023 at 11:29 AM CST
|
Updated: Jan. 20, 2023 at 11:30 AM CST
LOS ANGELES (CNN) – Pizza Hut may have broken the record for the World's Largest Pizza on Wednesday.
Workers covered much of the Los Angeles Convention Center floor with more than 14,000 square feet of dough, sauce and cheese.
It was so big, they had to bake it in sections over the course of several hours.
Later, the pizza was donated to several charities.
The event celebrated the return of the Big New Yorker to Pizza Hut's menu.
It's unclear if Guinness certified the pizza as the world's largest, but the current record holder is a 13,000-square-foot pizza made in Italy in 2012.
Copyright 2023 CNN Newsource. All rights reserved.