Senators grill Ticketmaster after Taylor Swift fiasco
Published: Jan. 24, 2023 at 9:25 AM CST
|
Updated: Jan. 24, 2023 at 1:05 PM CST
(AP) - Senators grilled Ticketmaster Tuesday, questioning whether the company's dominance in the ticketing industry led to its spectacular breakdown last year during a sale of Taylor Swift concert tickets.
Republicans and Democrats on the Senate Judiciary Committee also debated possible action, including making tickets non-transferable to cut down on scalping and requiring more transparency in ticket fees. Some suggested it may also be necessary to split Ticketmaster and Beverly Hills, California-based concert promoter Live Nation, which merged in 2010.
"The fact of the matter is, Live Nation/Ticketmaster is the 800-pound gorilla here," said U.S. Sen. Richard Blumenthal, a Connecticut Democrat. "This whole concert ticket system is a mess, a monopolistic mess."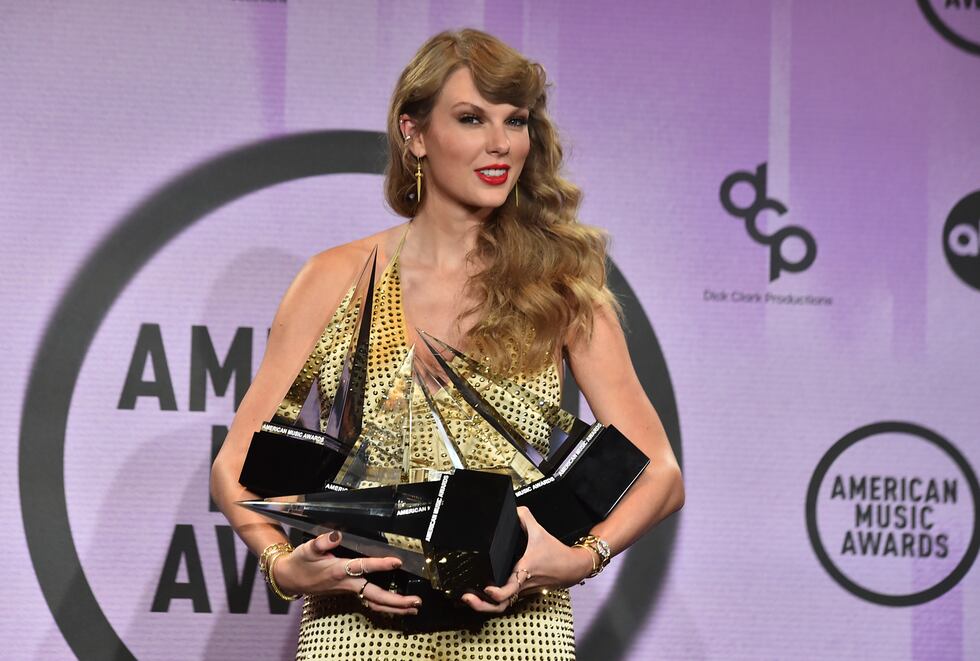 Ticketmaster is the world's largest ticket seller, processing 500 million tickets each year in more than 30 countries. Around 70% of tickets for major concert venues in the U.S. are sold through Ticketmaster, according to data in a federal lawsuit filed by consumers last year.
In mid-November, Ticketmaster's site crashed during a presale event for Swift's upcoming stadium tour. The company said its site was overwhelmed by both fans and attacks from bots, which were posing as consumers in order to scoop up tickets and sell them on secondary sites. Thousands of people lost tickets after waiting for hours in an online queue.
Live Nation's President and Chief Financial Officer Joe Berchtold apologized to fans and to Swift on Tuesday, and said the company knows it must do better. Berchtold said Ticketmaster has spent $1 billion over the last decade trying to improve its security and stop bots.
"We need to do better and will do better," he said.
But lawmakers were skeptical. Republican Sen. Marsha Blackburn of Tennessee said plenty of others, including banks and power companies, are also frequent targets of bots but don't suffer service meltdowns.
"They have figured it out but you guys haven't? This is unbelievable," she said. "We've got a lot of people who are very unhappy with the way this has been approached."
Senators also took aim at Ticketmaster's fees. U.S. Sen. Amy Klobuchar, a Minnesota Democrat, recalled piling into a friend's car in high school to go to concerts by Led Zeppelin, The Cars and Aerosmith. These days, she said, ticket prices have gotten so high that shows are too expensive for many fans. Klobuchar said ticket fees now average 27% of the ticket cost and can climb as high as 75%.
Berchtold insisted that Ticketmaster doesn't set prices or service fees for tickets or decide how many tickets will go on sale. Service fees are set by venues, he said. Live Nation only owns around 5% of U.S. venues, he said.
But competitors, like Seat Geek CEO Jack Groetzinger, said even if Live Nation doesn't own a venue, it prevents competition by signing multi-year contracts with arenas and concert halls to provide ticketing services. If those venues don't agree to use Ticketmaster, Live Nation may withhold acts. That makes it tough for competitors to disrupt the market.
"The only way to restore competition is to break up Ticketmaster and Live Nation," Groetzinger said.
Clyde Lawrence, a singer-songwriter with the New York-based pop group Lawrence, said it also hurts artists when Live Nation owns or has contracts with venues, because bands have little ability to negotiate a deal or choose a different ticket seller.
Lawrence shared a hypothetical example: Ticketmaster charges $30 per ticket, but then adds fees that bump the price to $42. Just $12 per ticket goes to the band after accounting for fees they must pay to Live Nation, including — in at least one case — $250 for a stack of 10 towels in the dressing room.
Lawrence wants caps on fees, more transparency in what venue fees are used for as well as fairer distribution of profits. Live Nation takes a cut of the band's merchandise sales at a concert, for example, but doesn't share a cut of food and beverage sales.
Berchtold said the ticketing industry would like lawmakers to focus on the problem of ticket scalping — which he said has grown into a massive $5 billion industry — and prohibit fraudulent practices, such as resellers offering tickets that haven't officially gone on sale yet. He also agreed that the industry should be more transparent about fees.
Sen. John Kennedy, a Louisiana Republican, suggested legislation that would make tickets non-transferable, thus preventing resales. He also suggested that major artists such as Swift or Bruce Springsteen should demand fee caps.
"Not every kid can afford $500 to go see Taylor Swift," Kennedy said.
Berchtold said Ticketmaster would support making tickets non-transferable, even though the company does business in the ticket resale market. But others, including Republican Sen. Thom Tillis of North Carolina, said making tickets non-transferable would interfere with people's right to resell them.
The Justice Department allowed Live Nation and Ticketmaster to merge in 2010 as long as Live Nation agreed not to retaliate against concert venues for using other ticket companies for 10 years.
In 2019, the department investigated and found that Live Nation had "repeatedly" violated that agreement. It extended the prohibition on retaliating against concert venues to 2025.
Sen. Mike Lee, a Utah Republican, said Tuesday that the Justice Department is again investigating Live Nation after the Swift ticket fiasco. At this point, he said, Congress should be asking if the department was right to allow the merger to go ahead in the first place.
"It's very important that we maintain fair, free, open and even fierce competition," Lee said. "It increases quality and it reduces price. We want those things to happen."
Copyright 2023 The Associated Press. All rights reserved.