Shooting in Sudan claims life of Grand Island man, father of star athletes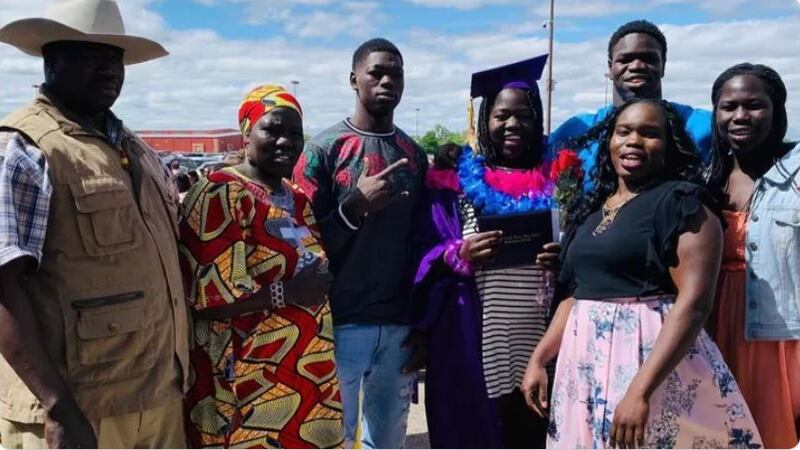 Published: Jan. 24, 2023 at 4:37 PM CST
GRAND ISLAND, Neb. (NCN) - A Nebraska family is mourning after a Grand Island man was killed in Sudan.
According to public fundraisers and Grand Island Central Catholic, Ibrahim Gebeira of Grand Island was among those killed in a shooting at a bus station in Kadugli, a provincial capital on the southern border of the African country.
The Associated Press reports that at least four people died and at least four others were wounded in the shooting. The incident prompted the provincial governor to declare a monthlong state of emergency. The shooting happened on Monday in Sudan, or Sunday night in Central Time.
Gebeira leaves behind a wife and six kids. Two of his relatives were also killed in the shooting, but their identities are unclear right now.
Gebeira is the father of prominent local athletes Lucy and Youhanna Ghaifan. Lucy is a senior at Grand Island Central Catholic. She helped the Crusaders' volleyball team to the 2022 Class C-1 state championship while earning first-team all-state honors. She leads the Crusaders' basketball team in scoring and rebounding and has signed to play in college for the University of Nebraska-Omaha.
Youhanna was a three-sport standout at GICC who graduated in 2015. He played college football at Wyoming and earned first-team all-conference honors as a defensive tackle. The San Antonio Brahmas selected him in the XFL draft in the fall.
"We're deeply saddened with the tragic passing of three relatives of GICC student Lucy Ghaifan," GICC Superintendent Jordan Engle said in a statement. "Our Crusader family expresses a deep level of love and concern for all those affected by this tragedy. We love and support all members of our student body, and will continue to offer our prayers and resources to Lucy and all in our school in need. We ask the community to join us in offering thoughts and prayers to the family at this time."
Gebeira is originally from Sudan and immigrated to the United States with his family.
The AP reports that no group has claimed responsibility for the attack, but says the victims were heading to areas controlled by a rebel group.
A GoFundMe page has been set up for the family with nearly $5,000 raised in five hours that the site has been active. You can donate HERE or by giving to the Ghaifan Family Memorial Fund set up at Five Points Bank.
Copyright 2023 KSNB. All rights reserved.