Nebraska troopers find weapon, meth, over 300 pounds of marijuana after two traffic stops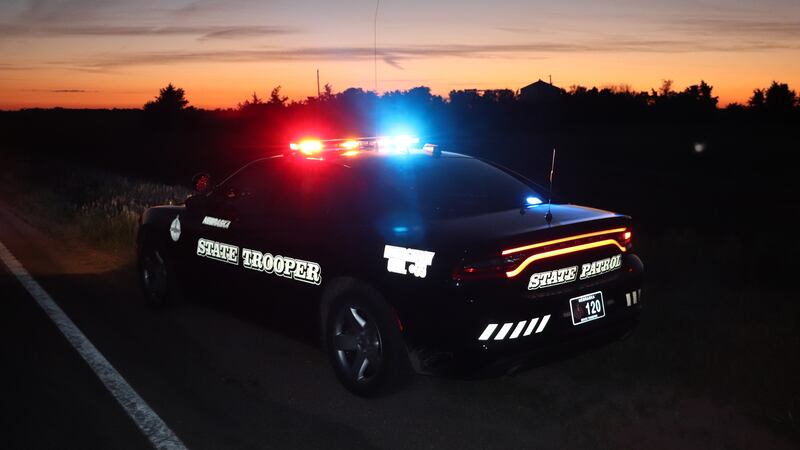 Published: Jan. 24, 2023 at 11:43 AM CST
|
Updated: Jan. 24, 2023 at 1:53 PM CST
SCOTTSBLUFF, Neb. (KNOP) -Troopers with the Nebraska State Patrol have arrested three people in two incidents in Kimball County, including the discovery of over 300 pounds of suspected marijuana.
Troopers observed a Toyota van parked on the shoulder of Interstate 80 with apparent vehicle trouble near mile marker 8 in Kimball County on Sunday, at 11:40 a.m. MT. The troopers stopped to perform a motorist assist.
During the encounter the troopers discovered that the driver, identified as 38-year-old Micah Cameron of Highlands Ranch, Colo., was in possession of a firearm. Troopers also learned that Cameron is prohibited from possessing a firearm.
NSP said while attempting to place Cameron under arrest, Cameron threw a glass object against the ground. Troopers determined that the object was drug paraphernalia which contained suspected methamphetamine. A search of the vehicle revealed a rifle and several firearm components.
Cameron was arrested for possession of a deadly weapon by a prohibited person, possession of a controlled substance, tampering with physical evidence, possession of drug paraphernalia, and possession of a deadly weapon during the commission of a felony. He was lodged in Kimball County Jail.
In another incident, troopers observed a Ford Transit speeding as it traveled northbound on 53A Spur near Dix on Monday, at 3:50 p.m. MT.
According to officials, during the traffic stop, a trooper detected the odor of marijuana coming from inside the vehicle. A search of the vehicle revealed 261.5 pounds of suspected marijuana and 50.5 pounds of suspected THC hash. The total weight of the marijuana products was 312 pounds. Troopers also located a fake driver's license belonging to the driver.
The driver, 19-year-old Noah Ropon, of Beaver Falls, Penn., and passenger, 20-year-old Anthony George, of Beaver, Penn., were arrested for possession of marijuana – over one pound and possession with intent to deliver. Ropon was also cited for criminal impersonation. Both were lodged in Kimball County Jail.
Copyright 2023 KOLN. All rights reserved.