'I shot her': Husband kills wife in front of kids days after buying gun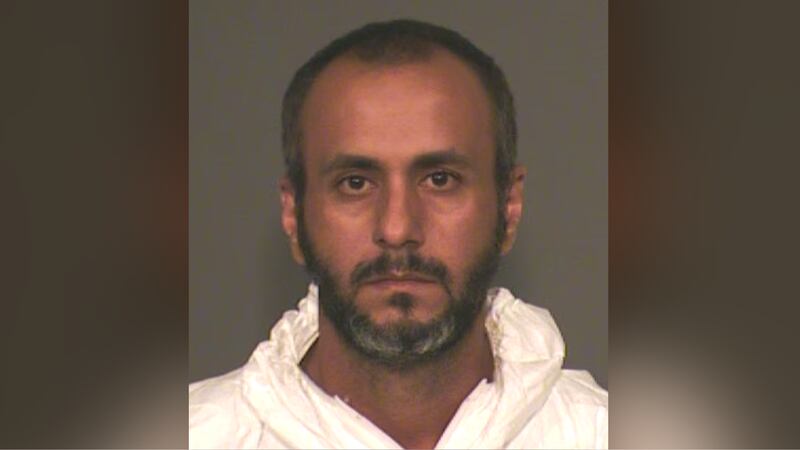 Published: Mar. 15, 2023 at 7:01 PM CDT
CHANDLER, Ariz. (KPHO/Gray News) - Police in Arizona say they have arrested a man for shooting and killing his wife in an apartment with their children inside.
KPHO reports that Chandler police officers were called to a domestic violence situation at an area apartment complex Tuesday afternoon.
Police said that 38-year-old Mohammad Alkurdi shot his wife to death and left her body inside a master bedroom closet.
According to arrest documents, a neighbor called 911 after Alkurdi reportedly told them, "I shot her," referring to his wife as he was leaving the apartment and walking toward the office.
One of the children reportedly told the neighbor that his father had shot his mother.
Arriving officers said they found Alkurdi armed with a gun along with his four children.
According to detectives, the shooting happened with the kids, under the age of 9, inside the apartment. A gun was recovered from the scene and police said at least two shots were fired.
Arrest documents stated that Alkurdi has a history of domestic violence, including previously threatening the woman with a knife.
Alkurdi purchased a gun over the weekend and bullets on Tuesday, the day of the shooting, court records indicated.
The 38-year-old has been charged with first-degree homicide, and child endangerment charges are also possible, according to police.
Authorities haven't immediately identified the woman killed as notification remains pending with loved ones in other countries.
Copyright 2023 KPHO via Gray Media Group, Inc. All rights reserved.