Giant Louise Bourgeois spider sculpture sells for record $32.8 million at auction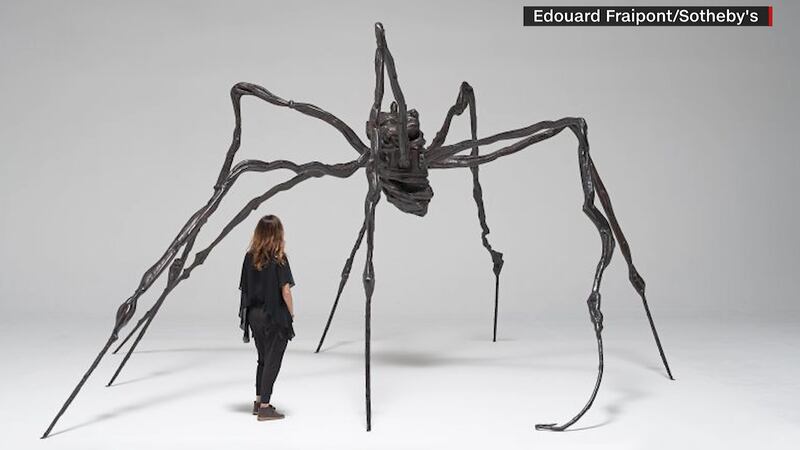 Published: May. 20, 2023 at 11:48 AM CDT
(CNN) - An ultra-creepy sculpture commanded a blood-sucking price at auction Thursday.
A buyer paid $32.8 million for a 10-foot tall bronze spider.
Crafted by Louise Bourgeois in 1996 and titled, "Spider," the sculpture is part of a series.
The French-American artist made many of them which can be seen at some of the world's most prominent art museums.
She did not sculpt spiders until she was in her 80s.
Bourgeois died in 2010 at 98 years old.
The price got pretty close to the record for a work by a female artist, but that still belongs to Georgia O'Keefe's painting "Jimson Weed," which Walmart heiress Alice Walton's museum bought for more than $44 million in 2014.
Copyright 2023 CNN Newsource. All rights reserved.