Farmer behind viral 'it ain't much, but it's honest work' meme dies in crash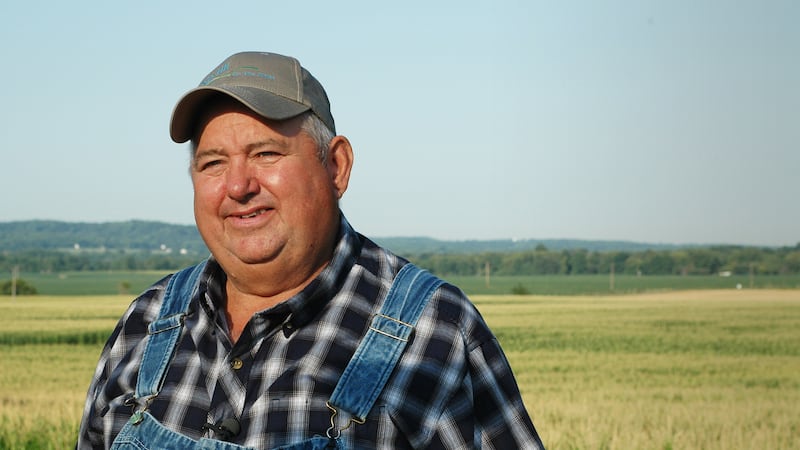 Published: May. 24, 2023 at 10:05 AM CDT
URBANA, Ill. (AP) — A prominent Ohio farmer whose image was used in a popular social media meme touting the value of "hard work" has died after he was injured in a vehicle crash in Illinois.
David Brandt was a nationally known proponent of no-till farming who traveled around the country talking about sustainable agriculture techniques and soil health. But he became well-known for comments he made in 2012 at a Natural Resources Conservation Service event held on his farm.
While discussing his occupation, Brandt said "it ain't much but its honest work," a statement that became a symbol of traditional values and work ethic after it was turned into a meme a few years later.
Relatives have said Brandt enjoyed the meme, which showed him clad in overalls and standing in a field, even though he didn't know what a meme was until he learned he was one from a bank teller who showed the image to him on her phone.
A Marine Corps veteran who served in Vietnam, Brandt and his wife, Kendra, began no-till farming in 1971 as a way to cut costs. He eventually became a notable proponent of no-till techniques, where crops are grown without disturbing the soil through tillage, which greatly reduces soil erosion and creates many environmental and climate benefits. Brandt also touted cover crops and other sustainable farming practices, and ran a cover crop seed company and a seed-cleaning business on his 736-acre farm in Carroll, Ohio.
Brandt, 76, was hurt Thursday in a crash in Urbana, Illinois, and died from injuries on Sunday.
Copyright 2023 The Associated Press. All rights reserved.