Saturn's iconic rings are disappearing, study says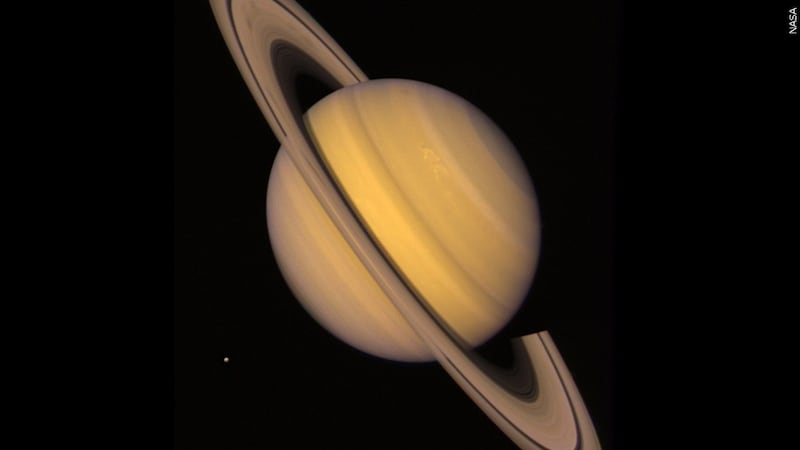 Published: May. 24, 2023 at 5:19 PM CDT
(CNN) – Saturn's rings might not be around for much longer, relatively speaking.
A new analysis of data from NASA's Cassini Mission suggests the rings might disappear in a few hundred million years.
That timespan is not very long considering our solar system formed about 4.6 billion years ago.
Scientists also said Saturn did not always have rings. They believe the rings were still forming when the dinosaurs were around.
Saturn's rings are mostly made out of ice with a little bit of rocky dust.
Scientists believe meteorites push material toward Saturn as they enter the rings, which is why the rings are fading.
The analysis is published in the journal Icarus and was confirmed by two additional studies.
Copyright 2023 CNN Newsource. All rights reserved.