Fundraising ramps up for Nebraska's 2024 U.S. Senate, House races
Big quarter for Rep. Don Bacon, Sens. Deb Fischer and Pete Ricketts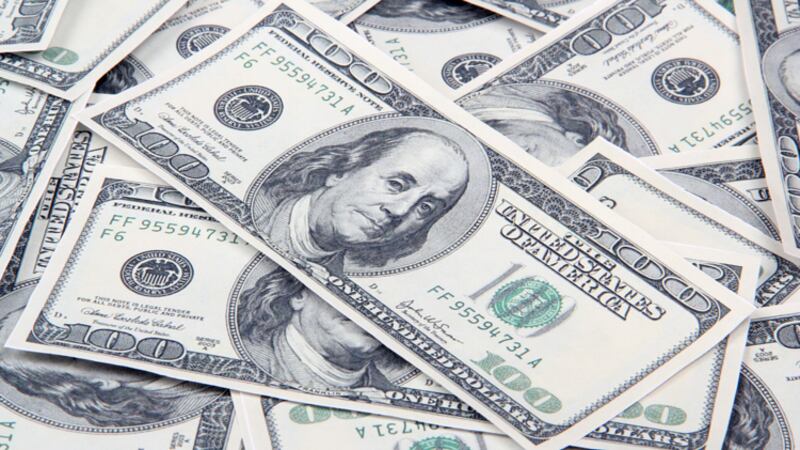 Published: Jul. 17, 2023 at 5:04 PM CDT
OMAHA, Neb. (Nebraska Examiner) - The next general election is more than a year away, but all five of Nebraska's congressional incumbents and at least one challenger are raising campaign cash like it's 2024.
Combined they raised more than $2.5 million in the second quarter.
Money could matter more in 2024 because the price of advertising could be higher because of the rare occurrence of having two Senate races simultaneously.
Sen. Deb Fischer's seat is open in 2024 for a standard six-year term.
For the state's second Senate seat, state law requires that an election also be held next year to determine who will finish out the final two years of Sen. Ben Sasse's term after he resigned to lead the University of Florida. Gov. Jim Pillen appointed former Gov. Pete Ricketts, a fellow Republican, to the seat in January.
Nebraska also might draw added advertising attention next year because of the presidential election. That's because the state awards two Electoral College votes to the winner of the statewide popular vote for president and a single vote for winners in the three congressional districts.
Bacon, facing competitive race, tops House fundraising
This quarter, U.S. Rep. Don Bacon, R-Neb., led Nebraska's House candidates by raising $717,000. He represents the Omaha-based 2nd Congressional District, the state's most competitive.
Like most incumbents, much of Bacon's money came from industry political action committees. The top industries backing him included investments, insurance and defense. He raised about $287,000 this quarter from individuals, federal filings show.
Bacon's campaign listed about $862,000 in cash on hand.
Bacon's first announced opponent, Democratic State Sen. Tony Vargas of Omaha, kicked off his campaign after the June 30 filing deadline for second-quarter fundraising. His campaign said he raised $250,000 July 5-6.
Fischer raising more earlier
Fischer, a Republican, posted an unusually large haul, at $612,000 for the quarter. Her campaign listed $2.1 million in cash on hand, with no announced opponents for her re-election bid.
The last time Fischer raised that much was the second quarter of 2012, when the then-state senator won a contested GOP primary over both a current and a former state attorney general. In recent years, Senate incumbents in Nebraska have raised about $6 million per election cycle.
Fischer, a senior member of the Senate Armed Services Committee, received significant backing from the American Israeli Political Action Committee, one of the largest pro-Israel PACs.
In a statement from her campaign, Fischer thanked backers for her "strongest non-election year quarter" and credited the rise to "widespread support from people who know how effective I am."
Ricketts raising like Senate incumbent
Ricketts, a Republican coming off two terms as governor and a previous bid for Senate that he lost in 2006, continued raising money like a Senate incumbent.
His donations from individuals totaled $317,000 from April 1 through June 30. He also received $487,000 from authorized committees, for a delegation-leading total of $804,000.
Of that $487,000, most came from two sources: About $180,000 came from Texas Republican Sen. John Cornyn's Victory Committee. Another $247,000 of it came from Ricketts' separate joint fundraising committee. The senator's filing shows more than $1 million in cash on hand.
Ricketts' joint committee raises money from individuals and distributes it to his Senate campaign, his political committee to support other conservative congressional candidates and the National Republican Senatorial Committee. These fundraising tools let big donors write a single check that Ricketts' joint committee steer as needed.
Ricketts' fundraising forms show support from both sides of the Republican divide over former President Donald Trump. His parents, Joe and Marlene Ricketts, have backed Florida Gov. Ron DeSantis. Pete Ricketts has not yet taken sides in the 2024 presidential race.
Ricketts received the $3,300 maximum for both the 2024 GOP primary and general election from Trump supporter Linda McMahon, whose family owns a wrestling and entertainment company.
He also got $1,000 from former Vice President Mike Pence's former chief of staff, Marc Short, who has criticized some of Trump's actions on and after Jan. 6, 2021. Ricketts has described Pence as a friend from their time serving as governors.
Ricketts said last month at the University of Nebraska-Lincoln that he has been encouraged by the support he's receiving statewide.
Ricketts has one announced opponent, John Glen Weaver, who lost a 2022 GOP primary bid against U.S. Rep. Mike Flood.
Weaver clarified Friday that he had not yet raised $5,000, the threshold to require a candidate to file a federal fundraising report.
"I am just gearing up in Q3 now," he wrote.
Flood's finances rebound after two elections
Flood, R-Neb., the delegation's other newcomer, saw his fundraising bounce back after two costly elections last year. He beat former State Sen. Patty Pansing Brooks in both a special election and a general election.
Flood raised $309,000 in the second quarter this year. He listed $243,000 in cash on hand. His campaign is paying off $160,000 in debt from the two 2022 races.
He received the maximum $3,300 donations for the primary and general elections from emerging GOP donor Shawn Peed, the son of Sandhills Publishing owner Tom Peed, a major donor.
Tom Peed long backed former Rep. Jeff Fortenberry, a nine-term congressman for the Lincoln area who resigned in 2022 after being convicted of three fundraising-related felonies.
Smith raises business bucks
Rep. Adrian Smith, representing the state's most conservative district, the largely rural 3rd District, raised $301,000. He listed more than $1 million in cash on hand. He has no known opponents yet for 2024. In previous years, he has used much of his campaign contributions to support other GOP House candidates.
Smith, who serves on the tax-writing Ways and Means Committee, has the usual donations from Nebraska's current and former business titans, including Ken Stinson, who led Kiewit Co.
The Nebraska Democratic Party has pledged to recruit candidates for each of the Senate and House races.
Correction: This article has been revised to reflect that $247,000 of Ricketts' contributions came from his separate joint fundraising committee. A previous version misidentified the source of those funds.
Nebraska Examiner is part of States Newsroom, a network of news bureaus supported by grants and a coalition of donors as a 501c(3) public charity. Nebraska Examiner maintains editorial independence. Contact Editor Cate Folsom for questions: info@nebraskaexaminer.com. Follow Nebraska Examiner on Facebook and Twitter.
Copyright 2023 KOLN. All rights reserved.