Gov. Pillen proclaims Nebraska Agricultural Literacy Week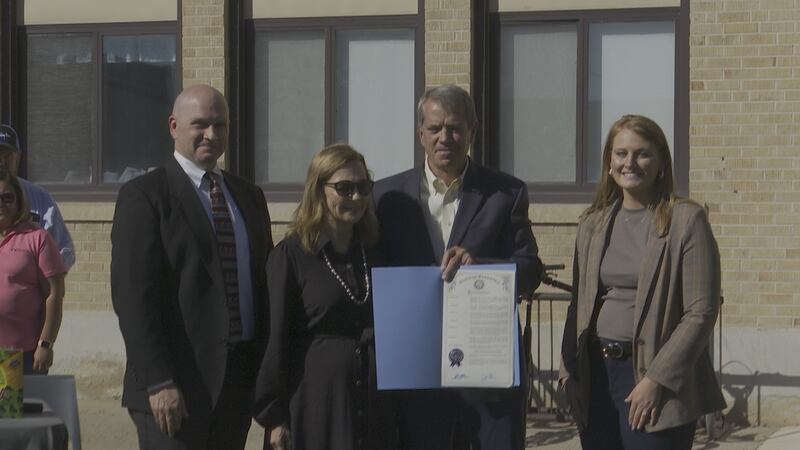 Published: Sep. 25, 2023 at 4:24 PM CDT
SCOTTSBLUFF, Neb. (KNEP) - Governor Jim Pillen proclaimed the week of Sept. 25 as Agriculture Literacy Week. The proclamation was held at Roosevelt Elementary.
The proclamation started out with Gov Pillen highlighting the importance of Nebraska agricultural and the impact it has on kids and the United States.
"Number one, just the literacy of the reading it really encourages everyday a child to pick up a book, I know during the school day they have opportunities but I said whether it be with a parent, a brother, sister," said First Lady Suzanne Pillen. "If you have a corner in your house, a bedroom, just a plethora of reading where it will take you in life and this is an age where you get that started."
First Lady Pillen spent much of her time reading to elementary classes across Scottsbluff. She will be reading at classrooms across the state with stops in Columbus and Lincoln.
The state partnered with The Nebraska Farm Bureau Foundation to help improve access to agricultural literacy for students.
Copyright 2023 KNEP. All rights reserved.