Remaining mild and pleasant over the next several days across the region
Published: Sep. 25, 2023 at 8:23 AM CDT
NORTH PLATTE, Neb. (KNOP) -SCOTTSBLUFF, Neb.(KNEP)- Conditions over the next week will remain on the quiet and calm side with Fall-like conditions across the area.
High pressure will remain control over the viewing area over the last week of September. This will allow for the skies to remain sunny, with light winds and little to no humidity. Highs during this time will be in the mid 70s to low 80s and the lows will be in the 30s to 50s with mainly crystal clear overnight.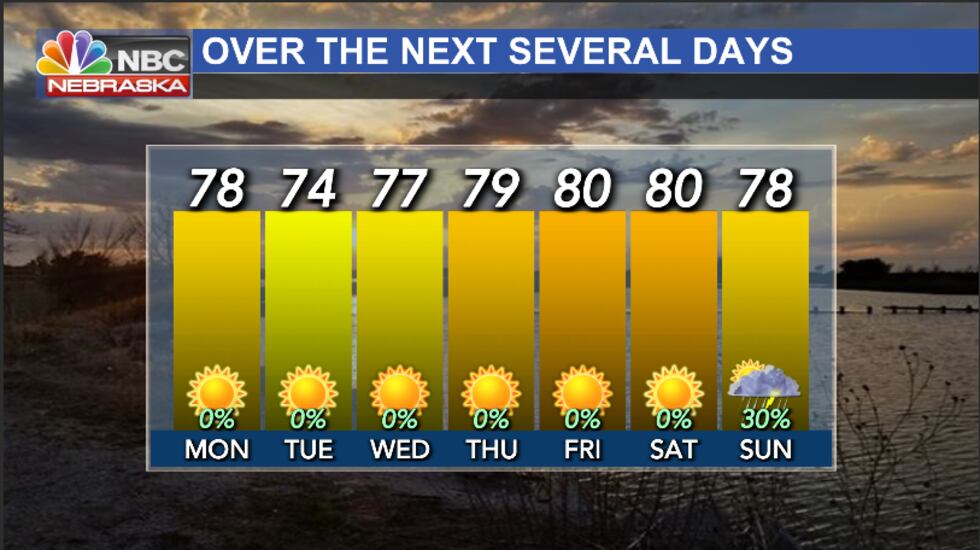 During the day Sunday, the weather outside will becoming more cloudy with chances of showers and thunderstorms. Highs will remain near average for this time of year, which will be in the 70s.
Copyright 2023 KNOP. All rights reserved.