District B-4 Girls Golf Results
Scottsbluff earns district titles in team and individual standings on the day.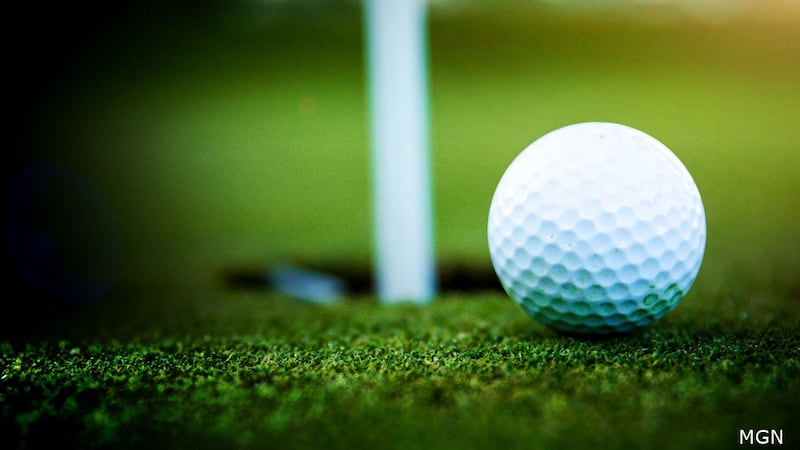 Published: Oct. 2, 2023 at 7:56 PM CDT
McCOOK, Neb. (KNEP) - The Scottsbluff girls golf team heading back to the state tournament. Lady Cats firing a score of 398 to claim the B-4 District title out in McCook. Nielli Heinold leading the way with a score of 88 to claim the individual district title on the day. Scottsbluff also getting top ten finishes from Addison Peck, Caitlyn Lewis, and Elliot Selzer on the day. Olivia Wharton earning a top 25 finish with a round of 117.
Sidney's Claire Jordan and Gering's McKenna Bowron also heading to state thanks to top ten individual finishes. The 2023 Class B Girls State Golf Tournament set for October 9 and 10 at the Scotts Bluff Country Country.
Final Team Standings (Top Three Teams State Bound)
(1) Scottsbluff 398, (2) Adams Central 427, (3) McCook 451, (4) Gering 464, (5) Sidney 465, (6) Lexington 510 (7) Alliance 527
Individual Top Ten (Individual State Qualifiers)
1 Nielli Heinold (Scottsbluff) 88 // District Champion
2 Sidney O'Dey (Adams Central) 91
3 Addison Peck (Scottsbluff) 92
4 Laney Peters (McCook) 96
5 Claire Jordan (Sidney) 97
6 Kapri Loop (McCook) 99
7 McKenna Bowron (Gering) 103
8 Peyton Hartman (Adams Central) 105
9 Caitlyn Lewis (Scottsbluff) 108
10 Elliot Selzer (Scottsbluff) 110
Copyright 2023 KNEP. All rights reserved.