Man sentenced for role in killing Bald Eagle in northeast Nebraska
The other suspect remains at large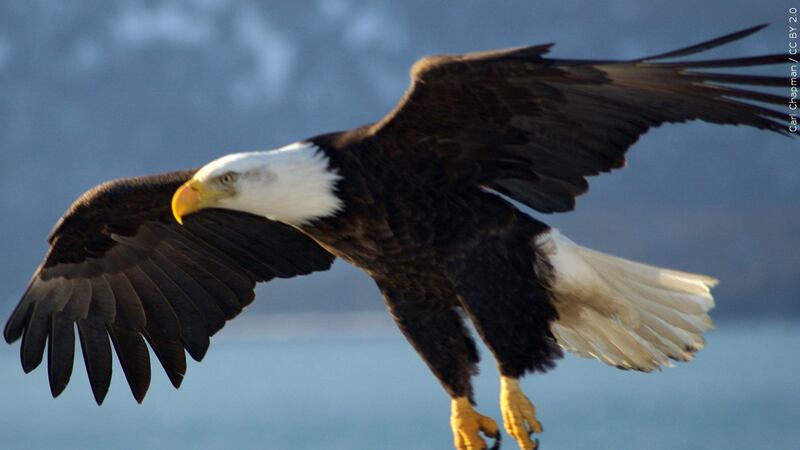 Published: Nov. 15, 2023 at 7:07 PM CST
LINCOLN, Neb. (KOLN) - A man was sentenced Tuesday in federal court in Omaha for his role in killing an American Bald Eagle back in February.
Domingo Zetino-Hernandez, 21, of Norfolk, was sentenced to time served for violating the Bald and Golden Eagle Protection Act. He has been in custody since March 20. The U.S. Attorney's Office said he is subject to removal proceedings with United States Immigration and Customs Enforcement.
The Attorney's Office said the other man involved, Ramiro Hernandez-Tziquin, of Norfolk, remains at large and is believed to have fled the local area around the time his arrest warrant was issued. Hernandez-Tziquin may currently be living with family or associates in Nebraska, Texas, or elsewhere.
On Feb. 28, the Stanton County Sheriff's Office responded to a report of a suspicious vehicle at the Wood Duck Wildlife Management Area.
The Attorney's Office said that law enforcement approached the vehicle and made contact with both men. During the encounter, Zetino-Hernandez admitted that he shot a bird and that it was in the trunk of the vehicle.
Law enforcement obtained consent to search the vehicle and found one bald eagle carcass.
Zetino-Hernandez admitted to taking and possessing the bald eagle found in the trunk of the vehicle without being permitted to do so, the Attorney's Office said.
The United States Fish and Wildlife Service is seeking information regarding the current location of Hernandez-Tziquin. There may be a reward available for information leading to an arrest by calling 1-844-FWS-TIPS (1-844-397-8477) or online at https://www.fws.gov/wildlife-crime-tips. Callers may remain anonymous.
This case was investigated by the United States Fish and Wildlife Service, Office of Law Enforcement, Nebraska Games and Parks Commission, and the Stanton County Sheriff's Office.
Click here to subscribe to our 10/11 NOW daily digest and breaking news alerts delivered straight to your email inbox.
Copyright 2023 KOLN. All rights reserved.