Look up! Leonid meteor shower peaks this weekend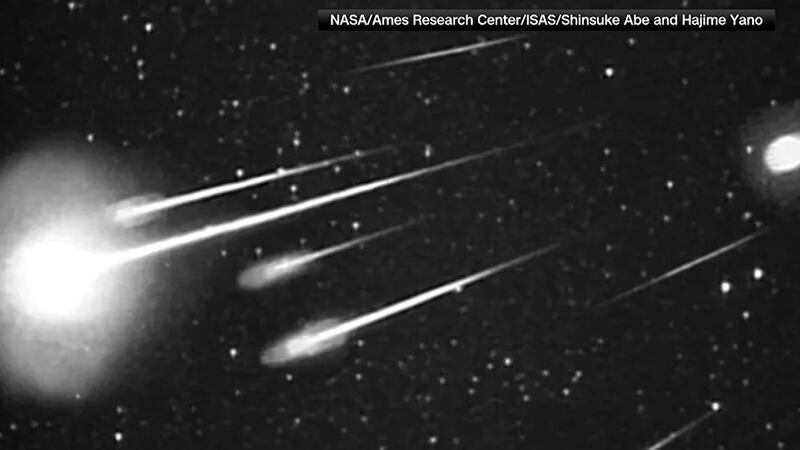 Published: Nov. 17, 2023 at 2:53 PM CST
(CNN) – Here's some evening entertainment for your weekend that only requires you to look up at the sky.
The Leonid meteor shower is expected to peak at about 12:33 a.m. ET Saturday.
The shower is expected to produce bright meteors – about 10 to 15 per hour in a dazzling display – moving fast at 44 miles per second.
Although peak viewing time is Saturday, the meteors can be seen a few days before and afterward.
Copyright 2023 CNN Newsource. All rights reserved.