Weekend Anchor/Meteorologist
North Platte, Nebraska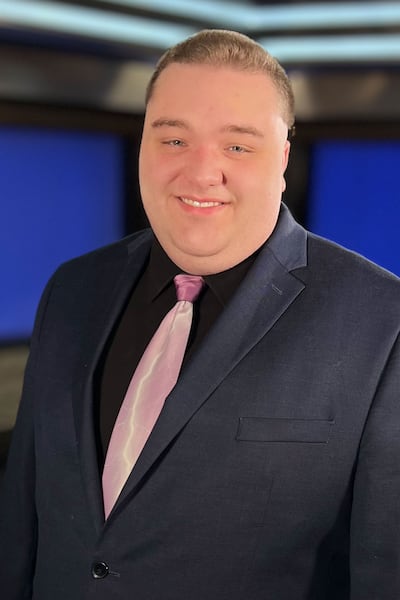 Ian Mason joined the KNOP News 2 team in April 2022.
Ian was born in Missouri and takes classes at the University of Nebraska - Lincoln online. He is in the process of finishing his bachelors degree in meteorology, with other areas of study including broadcasting and mathematics.
Ian has worked to achieve his dream of becoming a meteorologist since a tornado badly damaged his family farm when he was a child. Ian saw the damage this created and wanted to help warn people about these dangerous storms. His main goal in life is to help anyone and everyone he can.
Ian spends his spare time fixing broken computers and collecting action figures while entertaining his "ferocious" cat, Boots.