Producer/MMJ
Lincoln, NE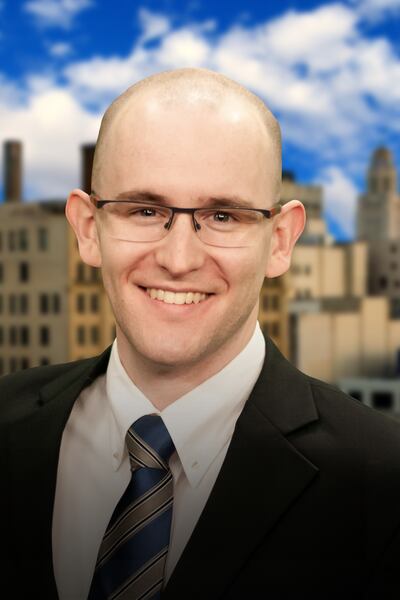 Ryan Swanigan joined 10/11 in May 2018 as the morning show producer and now covers breaking news in Lincoln and Lancaster County.
Ryan graduated from the University of Nebraska - Lincoln's College of Journalism and Mass Communications, with a degree in broadcasting in May 2015. During his college years, Ryan worked extensively on covering sports for the college's radio station, KRNU. Whether it was play-by-play or producing, Ryan loved every minute of it, and won multiple awards for his on-air work.
Born and raised a Nebraskan, Ryan has always known broadcasting was going to be his only career path. He grew up "announcing" whatever he could, from football, to baseball, to NASCAR, kickball, and so much more. At the same time, he would also pretend to be a TV anchor, reporter, and sports personality, putting on a full newscast for his family.
Ryan lived in Papillion through high school, before moving to Lincoln for college and his post collegiate endeavors. In May of 2017, Ryan picked up an interest in covering Lincoln Fire & Rescue, from department topics to breaking news events, ride-alongs and much more. That interest grew into a passion for covering not only breaking news, but also all fire/EMS stories, including LFR and volunteer fire departments around Lancaster County.
Before joining 10/11, Ryan was a morning show producer in Lincoln for two-and-a-half years. Ryan was also the play-by-play announcer for the Chillicothe (Missouri) Mudcats in the summer of 2015.
Ryan is a hard-core Chicago Cubs and San Francisco Giants fan, enjoys watching college and pro football and basketball, and never gets out to the driving range or golf course enough. He also enjoys getting after any freelance play-by-play opportunities that come his way.
Education
University of Nebraska-Lincoln, Bachelor's Degree in Broadcasting, May 2015